Elephant Images
This is one of several pages of vintage images for the image category Elephant Images.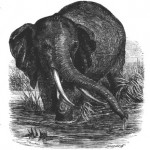 Beautiful black and white drawing of an elephant standing in water.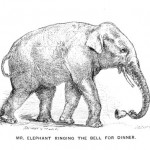 Drawing of an elephant ringing a bell in his trunk.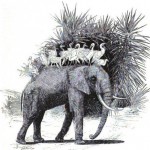 A bevy of birds hitch a ride on an elephant in this vintage drawing.
~~~