Morning Glories
One of my favorite flowers, morning glories announce the hope and promise of a new day. This section of Reusable Art is dedicated to these happy flowers that can often be seen growing in a wild and joyful way in gullies, cornfields and home gardens. Mostly pink, purple and white; these flowers just seem to be happy in some way as they bloom only in the morning sunshine.
I hope, if you like these flowers as much as I do, that these morning glory drawings will be useful for you.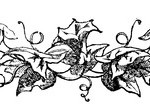 Vintage garland of morning glories.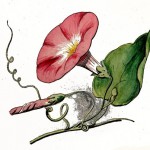 Striking vintage drawing of a pink morning glory flower.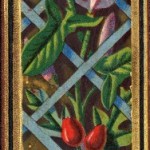 Morning Glories on a trellis in a full-color illustration from a vintage book cover.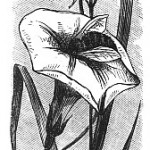 Black and white drawing of a morning glory bloom being visited by a bee.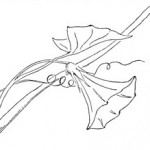 Black and white line drawing of a morning glory flower.
~~~