Horses
This is one of several pages of vintage images for the image category Horses.

A tiny little black and white image of a saddled horse.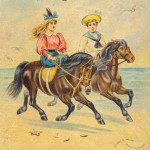 Two young people ride horses along the shore.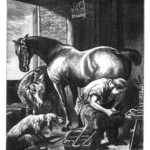 Beautiful black and white illustration of a blacksmith shop with a horse, donkey and dog.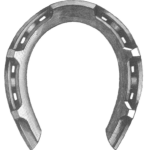 Frontal view of a goodenough horse shoe.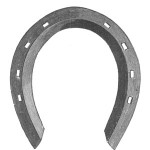 Back of a goodenough horseshoe.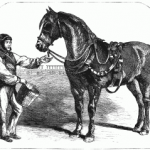 Free image of a horse and his trainer.
~~~